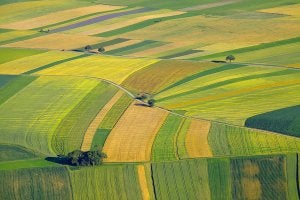 On February 7, 2014, Congress signed the Agricultural Act of 2014 into law, which authorizes nutrition and agriculture programs in the United States between 2014 and 2018. Additionally, the Bill authorizes the spending of approximately $956 billion over the next ten years. The farm bill is the federal government's primary agricultural and food policy tool, so it's important to discuss the Act's implications with an agricultural lawyer near Wichita .
Farm bills
Approximately every five years, Congress passes a comprehensive omnibus bill to address agricultural law. Usually, it amends or suspends provisions of permanent law. Congress may also pass a bill that amends or repeals provisions of earlier temporary agricultural acts. Since 1973, farm bills have included titles on trade, rural, farm credit, agricultural research, and nutritional programs. The farm bill was first created during the Great Depression in an effort to help farmers who were financially struggling with excess crop supplies. These bills can be very controversial, as they impact international trade, environmental conservation, and food safety.
Provisions of the bill
The Agricultural Act of 2014 cuts $8 billion from the Supplemental Nutrition Assistance Program. However, the bill does allocate $200 million extra in funding to food banks. The bill also institutes income caps on farm subsidies, implements a price support program for dairy farmers, and terminates direct payment subsidies. Previously, direct payment subsidies compensated farmers whether or not they actually grew crops, which cost $5 billion per year. The bill also eliminates federal restrictions on growing industrial hemp, allowing states that have legalized hemp manufacturing to set up research programs on the benefits.
Procedural history
An agricultural law firm closely follows how the farm bill impacts agribusiness across the country. An agricultural lawyer understands the regulatory issues facing agricultural producers and agricultural service providers. The Agricultural Act of 2014 was first introduced into the United States House of Representatives as the Federal Agricultural Reform and Risk Management Act of 2013. After the Senate voted to amend the bill, the House voted to pass the bill on January 27, 2014. On February 4, 2014, the Senate approved the full five-year bill.