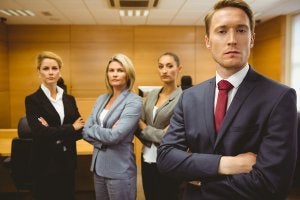 It's unfortunate that many individuals only contact a business lawyer when they have a legal problem. Partnering with a business law firm in Wichita sooner, rather than later, can help you minimize or avoid problems altogether. However, it isn't always easy to select the right business lawyer to suit your needs. Plan on investing a little time comparison shopping to make sure the lawyer you choose is the right one for you.
Look for a Firm with the Right Experience
There are many different types of lawyers. If you need help with a very specific area of the law, such as laws that pertain to agribusiness or land use, it's particularly important to select a corporate attorney with the right background. You can learn about a lawyer's background by checking his or her website for a biographical area. Lawyers often list information such as which law school they graduated from and which areas of the law they specialize in. Many lawyers also list examples of cases they've worked on and their outcomes as proof of their successful track record. Many prospective law firm clients use information on lawyers' websites to narrow down their list of possible choices.
Prepare for an Initial Consultation
Once you've identified a few lawyers who appear to meet your criteria, you can schedule initial consultations with them. During these brief meetings, you'll discuss your situation with the lawyer and ask any questions you may have that can help you make your decision. To get the most out of your appointment, spend a little time preparing for it. Gather together all of the paperwork that is relevant to your case; the lawyer may wish to review it. Develop a clear idea of your ideal outcome for your case and prepare a list of questions to ask the lawyer. Often, prospective clients ask questions about the approach the lawyer might take to the case, whether the lawyer will personally handle the case, and what outcomes the lawyer achieved on prior cases that were similar to yours.
Evaluate the Meeting
After you meet with the lawyer, you may wish to take a few days to evaluate the interaction before you make a hiring decision. Consider whether the lawyer appeared open to questions, whether he or she has the necessary experience, and whether you feel comfortable working with him or her.