How to Ensure Smooth Family Business Operations with the Right Legal Support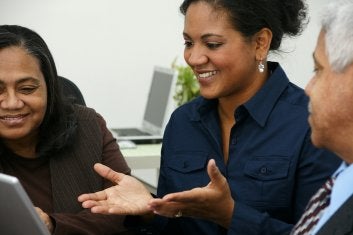 Family businesses hold a unique role in the U.S. economy. Its owners and employees enjoy certain benefits, such as an in-depth understanding of each other and a fierce dedication to the success of the company. However, family businesses also face unique challenges associated with the presence of family relationships within a business environment. For a family business to maintain its success, outside counsel is often necessary. Your family business may wish to retain the services of a business attorney. A lawyer with experience in business law can recommend strategies for success, offer succession planning advice, and provide recommendations for avoiding conflict or dealing with conflict.
Separate Business Issues from Family Issues
It's often challenging to separate family matters from business issues. However, doing so is crucial not only for the success of the company, but for the well-being of the family. Your business attorney is likely to recommend that you separate business from family by defining clear roles within the company, establishing a hierarchy, and making business decisions solely for the good of the company, rather than in deference to familial ties. Each employee should understand and accept his or her job description and role within the company. Likewise, each employee should understand and support the company's mission and business plan. Additionally, clear communication is a must.
Plan for Succession in Advance
Succession planning is often not considered until the owner of the company begins to think about retirement. However, it's advantageous to plan for succession well in advance of the transition. By working with business lawyers in Wichita, you can define your family's goals for the future, establish the plans for the next generation of business owners, and develop new roles for other employees. It's best to involve your business attorney in the early stages of succession planning, since there will be many legal issues to deal with regarding the transfer of ownership.
Consider Exit Strategies
Transferring ownership to the next generation is one way to plan your exit strategy. But what happens if no one else in the family has the desire or ability to take control of the company? You can consult a business attorney regarding other exit strategies, such as selling to a non-family member or considering liquidation.